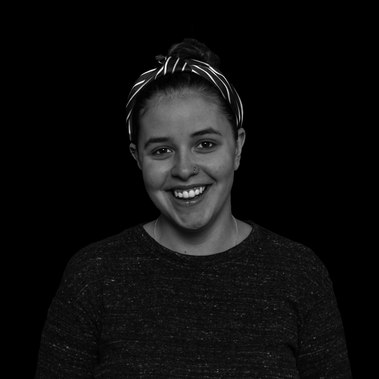 Biography
Nikki Silva is an artist living and working in Providence, Rhode Island. She received her BA in Sociology and Political Science from Providence College in May of 2019. It was during her undergraduate career where she found her artistic passion and her academic Studio Art minor led into a graduate program at the School of Museum of Fine Arts at Tufts University where she graduated with her MFA in Interdisciplinary Arts in May of 2022. Even though her practice is interdisciplinary, she describes herself as a printmaker first and foremost, primarily focusing on silkscreen processes and Risograph printing. She received the Tufts University Montague Traveling Grant in the Fall of 2021 and received the Tufts University Post-Graduate Curatorial Fellowship (now the Post-Graduate Exhibitions Fellowship) for the 2022-2023 Academic Year. She is currently an Adjunct Visual Arts Professor at Roger Williams University.
Artist Statement
I previously made work that attempted to explore the intersection of relative truths, social normalization, and manifested narratives through a political, sociological, and anti-capitalistic lens. My hope was to make pieces that are confrontational enough to start conversation but not repel, and ideally, educate. By exposing political and social realities my artwork was asking audiences to question what they believe and why they believe it. The ultimate goal was not to sway opinions but rather expose truths that will help continue to build and complicate an existing body of knowledge that one already holds.
I have continued this practice of constructing histories and truths but have turned my practice inward. I am currently exploring the histories of my family's immigration past and the loss of those histories over generations. My work is an attempt at reconstructing those narratives in order to rebuild what has been lost.
"I am a necessary part of an important search to which there is no end."
"The public has a right to art. The public is being ignored by most contemporary artists... Art is for everybody... I am interested in making art to be experienced and explored by as many individuals as possible..."
-Keith Haring